Heating Fuels
Fair Fuel Prices – Always!
Figuring out how to get a fair price on home heating fuel can be confusing. It doesn't have to be! Moyer Indoor | Outdoor guarantees fair fuel prices – always! Below is our Oil Price Observer™ - a live ticker that actually shows the current cost of oil.
The Moyer Oil Price Observer™
That's right - completely transparent pricing information at your fingertips 24 hours a day. Just another example of the Moyer Difference.
Important Notes About the Oil Price Observer™:
On a daily basis there is not necessarily a mirrored correlation between crude and heating oil price movement. It will however trend in the same direction over time.
Observing and comparing this trend will allow you to monitor our retail pricing and also to see how your "fixed" or "capped" price program worked for you

Fixed price: When you purchase a fixed number of gallons at a given price for a season.
Capped price: When your oil price fluctuates with the market up to a set maximum or capped price.
Request Heating Fuel Service Now
Choosing a fuel provider shouldn't be a guessing game that often results in costly mistakes. Our budget plans and price protection guarantees make sure that your home fuel bills stay predictable and as low as possible.
Budget Plan
This convenient plan enables you to pay for your home heating needs in twelve equal monthly installments.
PrePayment
With this popular plan, purchase all of your oil in the summer and lock-in for one fixed price. Our PrePayment customers get reliable deliveries all year-long, plus usually pay a per gallon price lower than those not on our PrePayment plan.
Senior Citizen Discounts
To help our area senior citizens manage their budgets, we offer a discount on qualifying plans. If you are 65 years of age or older, you can take advantage of this money-saving option. Automatic Heating Fuels delivery is covered by our Total Satisfaction Guarantee. To arrange for oil delivery or a burner service contract, contact us today at 215-799-2003 or call toll free at 866-669-3747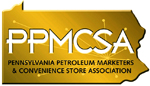 Testimonial
Quick, courteous, efficient & informative, this company has it all. Excellent service!"

Dan W.

,

Manager

Bethlehem, PA