We offer substantial benefits – including scheduling of 2-hour service windows and calling in advance before coming to your residence. With more than 50 years of combined industry experience we can handle any service requirement.
When is the last time you relaxed and soaked yourself in a hot steamy bath? With today's busy lifestyle, your body deserves a nice stress relieving moment in your hot tub. A tankless water heater you will get endless hot water.
Our lengthy tenure as a Generator Power Systems Dealer has empowered hundreds of Washington Metro area residents to obtain security, safety, convenience, and peace of mind through a standby electrical generator.
Our solar electric systems cleanly generate electricity from the ultimate renewable source – sunlight. The systems have no moving parts, require minimal maintenance, and will produce power for more than 30 years!
Welcome to Modern Mechanical: A comprehensive resource for heating, air conditioning, plumbing and solar solutions.
Modern Mechanical AC & heating
Modern Mechanical, a leader in HVAC installation and repair, is a home services specialist with a history of exceptional work and satisfied clients. Headquartered in Ashburn, Virginia, we assist residential customers throughout Northern Virginia with an array of home service needs.
Our team consists of professionals who are trained, certified, and uniformed. At Modern Mechanical, we treat our customers like family, and take pride in leaving their houses cleaner than when we arrive. Simply put, with our well-known customer support and exceptional quality work, Modern Mechanical is the ideal resource for all of your home services needs. So call the experts today!
---
Contact Information
Modern Mechanical
21730 Red Rum Drive, Suite 182,
Ashburn, VA 20147

Telephone:571-421-1888
FAX:703-439-2540
---
Charity and Local Assistance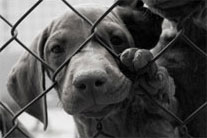 Dog adoption and cat adoption saves lives. Adopt a dog or adopt a cat and you'll have a friend for life!